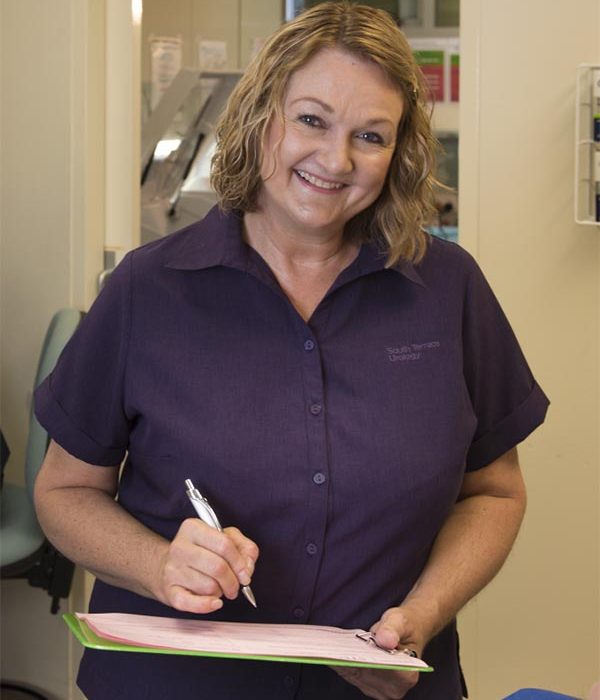 Speciality

Nursing

Degrees

SAUNS, SASAS, ADHA

Experience

20 + Years

Work days

Monday - Friday
Anne has more than 20 years experience in urological nursing in the public and private sectors, most recently in the day surgery/private specialist rooms' area.
Anne is committed to providing excellent care for all patients in collaboration with their treating urologist and has a special interest in sexual rehabilitation, assisting couples to achieve optimal outcomes following prostate surgery.
A member of SAUNS (South Australian Urological Nurses Society) and SASAS (Society of Australian Sexologists) and the ADHA (Australian Day Hospital Associations), she attends state and national education seminars and conferences to remain abreast of the advancements in urological and day hospital nursing care.
Anne is part of the South Terrace Urology's Quality management team responsible for ensuring the continuing accreditation of the day surgery and is an integral member identifying and assisting in the implementation of quality improvement strategies.